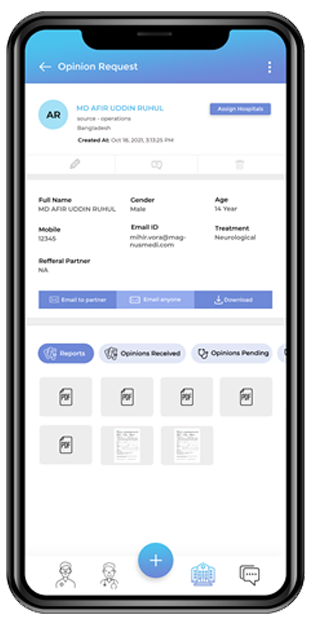 Welcome to SimplifyMVT, the revolutionary cloud software for medical tourism companies. Our platform is a one-stop solution for all your B2B medical tourism needs, making it easier than ever to search, compare, and choose the best doctors & hospitals, for your patients.
Our innovative mapping technology helps healthcare organizations reduce costs by automating manual processes and streamlining workflow.
With SimplifyMVT, you can get accurate reports and book VIL requests with just one click. We also have a solution for efficient patient query management, allowing you to send emails to multiple hospitals and receive timely auto reminders. Our platform makes it easy to create comparison PDFs to help patients make informed decisions.
The platform also helps you save on time and be more efficient. Relatively reduces manual work from one hour per patient to just 60 seconds. Moreover, it lets you filter, select, download, compare from 600+ hospitals and 1200+ doctors' profiles with just few clicks, finding the right medical professionals for your patients is now a breeze.